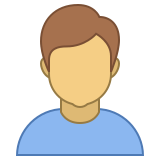 AMRA RAM ACUTE LEUKEMIA CURED
Location
S/O Punmaraam Potalia, Karantia (Saranu), Barmer, Rajasthan, India
I was studying in grade 10 in 2011 when while working on the farms I started feeling very weak and tired very quickly. My father took me to Vishnoi Hospital. It was found after blood test that my haemoglobin level was very low. It was only 5.6 at that time.
I was given four bottles of blood transfusion and after a few days I was released from the hospital. When I visited the hospital again after about a week, my haemoglobin level had dropped to 3.1. Doctors advised my father to take me to a good hospital in Ahmedabad.

My father then took me to Life Care Hospital in Ahmedabad where it was found that my haemoglobin level had further dropped to 2.9. Doctors told my father that it was a case of acute Leukemia and that the treatment would cost about ten lakh rupees. My father shifted me to Civil Hospital.
My father was informed that the chances of my recovering from it were very bleak. I was given 20 bottles of blood. A normal person has at least 150000 platelets and my platelet count was 3000. I was given 90 bottles of White blood. All this didn't lead to any improvement in my health.
At that time my teacher Mr. Mangilaal Ji Potalia visited me and said that I could be cured by chanting the Sanjeevani Mantra and meditating on Gurudev Shri Ramlal ji Siyag picture. He sent a person to me who made me hear the Sanjeevani mantra in Gurudev's voice through his mobile phone. My condition started improving day by day. After 3-4 days the level of haemoglobin also started rising on its own. I was discharged from the hospital.

Five lakh rupees were spent on my treatment which didn't help in any way. The Sanjeevani mantra received from Gurudev Siyag cured the disease and brought peace and happiness in my life. Today my haemoglobin is 13.5 and my platelets count is 265000.

This life has been given to me by Gurudev and Dada Gurudev. My humble obeisance's to them.