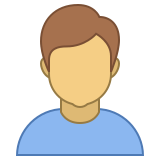 MOHAMMED NASIR DIABETES CURED
Location
Malegaon, Nasik, Maharashtra, India
I would first like to thank Mr. Govindram Ji Bajaj who informed me about Gurudev Siyag's method of meditation which cured my diabetes.
I (Mohammed Nasir) was quite healthy before I was diagnosed with diabetes. From 2009, I started losing weight and felt weak and tired. In October'2010 I got my blood and urine test done as per doctor's advice. After having a look at my reports, the doctor informed that I had diabetes and that this disease is incurable. He advised me to take medicines for it, to be eaten twice a day.

I continued taking the medicines till Jan'2011 but diabetes was still not under control as my sugar level was 382 in the blood and 4 plus in the urine according to the first blood and urine test.
I met Govindram Ji Bajaj by the end of January'11. While talking with him, I told him about my diabetes. He then told me about Gurudev Shri Ramlal Ji Siyag. He said, 'Nasir Bhai, it is free of cost treatment and if you do it then by Gurudev's grace your diabetes will be cured." I agreed to do it. Then he told me about the method of meditation and said, "Nasir Bhai, meditate for 15 minutes in the morning and evening and during meditation, silently pray to Gurudev in your heart to remove this disease from your body." I started meditating from Thursday and within 4 days I started feeling better.
After that Govindramji sent Gurudev's CD and requested me to watch the full CD. He told me to listen to the mantra told by Gurudev in the CD carefully and to start mentally chanting it while meditating and otherwise too. I started meditating with the mantra after watching the CD on the same day. Within 9-10 minutes, Yogic movements started happening automatically but I didn't panic because I had heard Gurudev say in the CD not to panic if Yogic Kriyas happen during meditation.

For 15 minutes I was in meditation, I felt Gurudev with me and saying, "Child, do not panic, I am with you. I will end all your problems." Whenever you will remember Gurudev with a pure heart, he will be with you. Before leaving, Gurudev told me, "Child, this is your first meditation with mantra. Now come out of it. Now I am leaving." Gurudev left after saying this. I came out of my meditative state after a few minutes. I found that I had sweated profusely. After a minute or two I felt completely healthy. Since that day I meditate every day for 15 minutes.

Now my sugar level in the blood is 152 and 1 plus in the urine. I am sending my first and current report along with this letter sharing my experience.

If you are troubled because of any disease or problem in life, take initiation from Gurudev and meditate on Him. I am very sure that he will cure the disease and solve your problems.