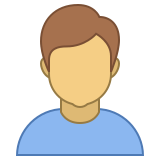 Krishna Sharma Freedom from Migraine and Prostate problem
Location
Jhotwada, Jaipur - 302012 (Rajasthan), INDIA
I (Shri Krishna Sharma) was suffering from Migraine for the last 15 years and then I got the prostate problem in 2009. I had taken initiation from Gurudev on 23 March, 2000 but I never used to meditate.
When programs of Gurudev were organised in Jaipur in Feb-Mar'2010 after that I started doing meditation and chanting. I prayed to Gurudev to cure my diseases.

Today because of his blessings my life, which was earlier dependent on medicines, is now free from it and I am now leading a happy life.
My life has changed. Where ever I go, I talk about Gurudev. My niece who lives in Bhilwara had developed knots in uterus and doctors had advised an operation. She called me and started crying. I told her about Gurudev and sent the CD with Sanjeevani Mantra in Gurudev's voice after explaining the method of meditation
She practiced it with all sincerity and went to the doctor after a month for a check up. After doing the tests doctor confirmed that there weren't any knots and the operation was averted.

So, I request everyone to surrender to Gurudev Shri Siyag Ji because He is God himself who has incarnated on earth to save the mankind.

Reference: Spiritual Science Magazine April - May 2013