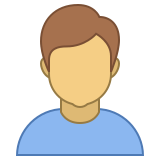 Ramesh Adhikari Tuberculosis cured by Gurudev's grace
Location
TanhuDamoli, Nepal
First of all, salute to the emperor of my heart 'Kalki Avatar' Samarth Gurudev Shri Ramlal Ji Siyag.
I (Ramesh Adhikari), serve the Indian Army. When I developed some problems in my body, I was admitted to MH Jamnagar hospital where I was told that I had TB. I was sent from MH Jamnagar to CTC hospital, Pune. I started to panic and wondered what kind of disease it was!

I started worrying constantly. There was a boy named,Somveer, whose bed was next to mine and a picture of Gurudev was placed on his bed.
Somveer gave me the photo and a pamphlet about Gurudev to read. I couldn't believe what was written in the pamphlet. Then in the evening when I went to the garden for meditation, there were patients meditating on the picture of Gurudev and Yogic Kriyas were happening.
Seeing this, I wondered how was this possible? Then I started thinking about Gurudev while going to bed at 9:30 pm and suddenly my legs started moving. I got scared and told Somveer, he said, there is no need to be afraid.

I started meditating in the evening in the garden. Then I saw Gurudev's CD and got initiated by the mantra. During meditation, I see Gurudev walking and Lord Krishna is seen playing with a ball in his child form. Meditation brings me peace and my mind has become stronger.

Earlier I used to worry a lot; Now all the worries have disappeared.'Pranayam' occurs automatically during meditation. Gurudev freed me from TB. Hundreds of people have been freed from the disease in this hospital before my eyes by meditating on Gurudev.

I want to say that if you want to get real happiness after getting rid of all problems, then meditate on Gurudev, chant the Sanjeevani mantra and spread Gurudev's mission, everything will be received. There is no doubt in this. I have tested this in my life. To me, Gurudev is Lord Krishna and there is no other. - Jai Gurudev, Jai Kalki Avatar