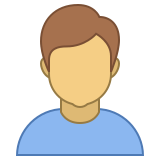 Natarwlal Mouth Cancer Cured
Location
Resident of Aamli ka Waas, Saanghi ka Mandir, Jodhpur (Rajasthan), IN
I, Natarwlal, S/O Shri Daulaal ji, Resident of Aamli ka Waas, Saanghi ka Mandir, Jodhpur. I was diagnosed with mouth cancer in July,2018. When I came to know about it, I went to Ahmedabad to get it operated. The operation was done in August,2018.
Even after getting operated and in spite of taking so many medicines, I didn't get relief of any kind.

In January,2019, a friend of mine visited me at my home and he told me about Gurudev Siyag, method of meditation and Sanjeevani Mantra.
I immediately started doing meditation and intense chanting of the Sanjeevani Mantra. By His grace, today I am completely healthy and cancer free.
My obeisance's to my Gurudev !