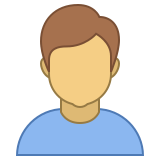 Karan Bahadur Shetri Freedom from Diabetes and stones in kidney
Location
Village-Sialkot, District - Surkhet, West Nepal
I (Karan Bahadur Shetri) work for Defence Security Corps. I was quite upset due to diabetes and stones in my kidney when my friend Rajendra informed me about Gurudev and gave a picture of Gurudev and explained the method of meditation.
I was admitted in INHS Ashwini Mumbai and my sugar level was 450 at that time. When I was discharged from the hospital my sugar level was 550. I was given some medicines and insulin injections and was told to inject it myself.

I thought it is better to die than to have to inject these insulin injections into my body. I threw all the injections and medicines after coming out of the hospital. Then I thought that now since I have decided not to take the medicines, I should meditate as told by my friend and see if there is any truth in that.
I started meditating and experienced yogic kriyas like pranayama of different kinds and I also cried during meditation. My wife got scared due to my crying but I didn't share anything with her then.
Gradually my health started improving. Today I am perfectly alright. My sugar level is between 93-110.The stone also got removed on its own from the kidney. I didn't have to take medicines of any kind for this.

Today I walk for 8 kms and run too. Thanks to Gurudev! My life has changed after chanting and meditating on Gurudev!

Reference: Spiritual Science magazine - December 2010