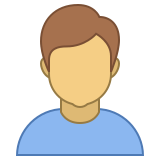 Raghunath Singh Cured from Liver disease
Location
Chief Officer, Indian Coast Guard , Ashwini Hospital, Mumbai, INDIA
My humble obeisance's to Gurudev!
I (Raghunath Singh) was admitted to Ashwini Hospital, Mumbai due to swelling in my liver and continuous pain in my hands.
In the medical ward, I was given a pamphlet about Siddha Yoga and I attended a Siddha Yoga class which is conducted on Monday's.

In that class, after informing us about the transformation which occurs in a human body by meditating on Gurudev Siiyag's picture & chanting of the Sanjeevani Mantra, we were asked to meditate for 15 minutes. I felt very peaceful and light after meditating.
From next day the yogic movements started automatically during meditation. It continued during meditation for the next four to five days. Even when I do intense Mantra chanting the yogic kriyas start automatically.
I am perfectly alright now. By Gurudev's grace, I am very happy and feel very light all the time.

Reference: Spiritual Science magazine November 2017